We specialise in accessibility
We create documents that are easy to read and websites that are easy to use
You know accessibility is something you should be doing, but you may not be so sure why, or how, to go about it.
Maybe you're not sure if it's worth the investment of time or resources.
Easy Read is sometimes called Easy English or simple English.
The Easy Read format presents information in a way that is very easy to understand. In its simplest form, it uses images to support text, large font sizes and plenty of white space. Easy Read is currently used extensively for audiences with disability. However, it is also becoming more widely used for audiences with low literacy levels or where English is an additional language.
Literacy is the ability to understand, evaluate, use and engage with written texts to take part in society, reach goals, and develop knowledge and potential.
Did you know that, in Australia today, over 40% of adults have a literacy level below what is considered enough to get by in everyday life?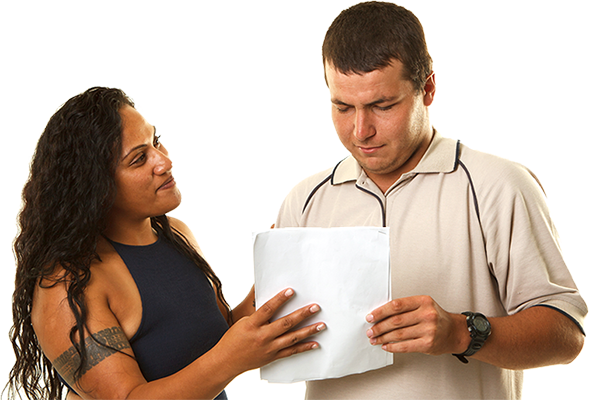 ---

What can we help you with?
---

Our latest work
November 2023

We worked with the Association for Children with a Disability (ACD) to redesign their website. The ACD website helps parents to navigate the journey of raising a child with disability ...

November 2023

We worked with the Government of South Australia Department of Human Services (SA DHS) to create an Easy Read version of South Australia's First Autism Strategy Discussion Paper: Consultation ...

November 2023

We provided accessibility work on the 'NDIS Supported Decision Making Policy' on behalf of the National Disability Insurance Agency. The purpose of the policy is to make sure the NDIS ...

September 2023

We worked with the National Disability Insurance Agency (NDIA) to produce Easy Read documents regarding their new Participant Safeguarding Policy. This policy explains how the NDIA will support their participants ...

July 2023

The Department of Social Services (DSS) funds general disability advocacy support through the National Disability Advocacy Program. Earlier this year, DSS released the new National Disability Advocacy Framework 2023–2025 ...

June 2023

We worked with Inclusion Australia to create a website for their project Towards Inclusive Practice – a place to share accessible resources about inclusive practice.

We're proud to have worked ...
---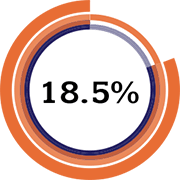 18.5% of the Australian population has a disability – that's 4.25 million people.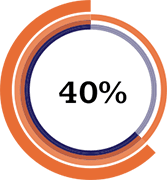 More than 40% of adults in Australia have very low levels of literacy.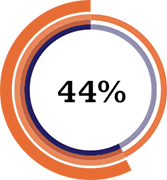 44% of people have very low levels of computer skills.
Source: The Australian Bureau of Statistics
---

Latest news
Meet the people behind our passion: Melanie
9 November 2023
At the Information Access Group, we're passionate about the role we play in making a positive impact in the community. Each month we'll introduce you to a member of our team so you can learn more about the people behind the passion and what makes them proud to be part of the work we do.
This month we'd like you to meet Melanie, our Managing Editor. Melanie shares her passion for community radio, her habit of pushing herself outside her comfort zone and how she lived out her childhood dreams of becoming an entomologist.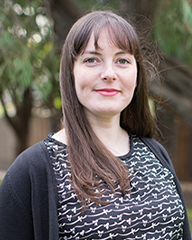 What's new in WCAG 2.2
9 November 2023
The Web Content Accessibility Guidelines (WCAG) are an internationally recognised standard that outlines how to make web content more accessible to people with disability.
On 5 October 2023, WCAG 2.2 was published.
What does this mean for your organisation and your current website accessibility level?
We take a look at the current Australian legal situation, what you should be aiming for and what's new in WCAG 2.2.
First all-women's wheelchair AFL game
16 October 2023
The first ever all-women's national wheelchair AFL game will take place this November, during the 2023 Toyota Wheelchair AFL National Championships. The National Championships is the pinnacle event of the year for wheelchair AFL.
We took a dive into the origins and trajectory of the sport and highlighted a couple of highly skilled female players in the Victorian league.
---