Human rights and technology
29 July 2021
People with disability need to have access to important information about their everyday lives. They also need the opportunity to have a say about decisions that affect their lives. To make sure this happens, they might need both accessible technology and the opportunity to have a conversation with the right person. The Australian Human Rights Commission has released its Final Report into Human Rights and Technology.
Find out more about the Final Report
Tourism for everyone
29 July 2021
Bungy jumping, quad biking, rafting and more adrenaline activating adventures are now accessible thanks to Making Trax and Accessible Accommodation. Making Trax works with tourism operators across New Zealand to make their businesses more accessible and inclusive. Accessible Accommodation assesses accommodation providers based on their accessibility.
Find out more about accessible tourism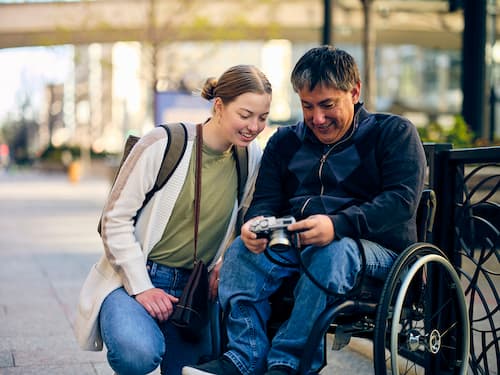 Low literacy in Australia
29 June 2021
There's been a lot of discussion over the last few years about Australia's literacy levels and why they are low. There are many factors that can impact a person's literacy levels. When these factors affect people in all parts of Australia, however, it can bring up questions on a broader level: what's happening that's causing so many people to have low levels of literacy? And how are people reaching adulthood with such low levels of literacy?
We start to explore what's happening with Australian literacy in our article
Inquiry into Adult Literacy and its Importance – Our submission
28 May 2021
The House Standing Committee on Employment, Education and Training was seeking submissions from the public for its current inquiry into adult literacy. Our submission has been authorised for publication and you can now read a standard, plain language and Easy Read version of it online.
Find out more about out submission
How COVID-19 highlighted the need for more inclusive communication
27 May 2021
Communicating clearly to everyone at once can be a tricky task. When coronavirus (COVID-19) emerged in March 2020, it became clear there was a need for all levels of government to provide inclusive communications to everyone at once.
Find out more about ways to achieve inclusive communication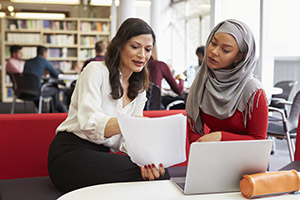 ---