Key considerations for trauma-informed research practice
16 October 2021
Have you been conducting your research in a trauma-informed way? The effects of trauma can vary depending on a person's experience and so research needs to be flexible and respectful. Rebecca Moran and Sophie Ridley from Curtin University are working to fix this. We look at five key suggestions from Moran and Ridley for carrying out trauma-informed research.
Webpage wonders
10 September 2021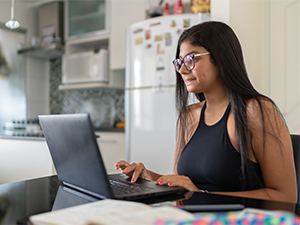 When it comes to accessibility, we usually think of PDFs and Word documents. But there's another format that's often more accessible and easier to navigate – webpages in HTML. We look at what HTML is, its benefits, and why you should think about having HTML content.
Learn how to improve accessible communication with webpages.
Safety from violence, abuse, neglect and exploitation
10 September 2021
Australians are, and should be, concerned about widespread reports of abuse and exploitation of people with disability. The Disability Royal Commission into Violence, Neglect, Abuse and Exploitation of People with Disability recently released its Fourth Progress Report.
Find out what the Royal Commission has been doing to keep people safe.
Easy Read helps you reach a wider audience
10 September 2021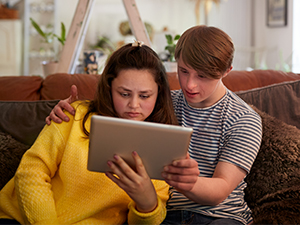 Publishing content in Easy Read helps you reach a wider audience, including people with disability, First Nations peoples, culturally and linguistically diverse communities and people with low levels of literacy. This format uses images and simple language to present information in a clear, visual way.
Technology, ethics and human rights
9 September 2021
People with disability need to have access to information about their everyday lives. This is important as a basic human right, and for privacy, safety and protection from discrimination. They also need the opportunity to have a say about decisions that affect their lives. To make sure this happens, they might need both accessible technology and the opportunity to have a conversation with the right person. The Australian Human Rights Commission has released its Final Report into Human Rights and Technology.
Read more about the report here.
---