Our Directors
Lyndall Thomas – Director
Lyndall leads the Information Access Group team. She loves sharing her passion for clear and accessible communication. Lyndall uses her 15 years of experience in communication – from writing, editing, journalism and publishing to marketing, design and website development – to make sure our clients receive the best advice and that all aspects of the work meet our clients' needs. Lyndall manages high-level projects and the direction and quality of work produced.
"I believe that information should be accessible to the widest possible audience, including people with disability, culturally and linguistically diverse communities and those with low levels of literacy. That's why we started the Information Access Group."
Anthony Briggs – Director
Anthony makes sure our clients achieve their business goals online. His IT, programming and development experience means he has the skills and knowledge to help clients create online and mobile environments that are accessible, functional and easy to use. Anthony has expert skills in Python, PHP, Javascript and JQuery and is trained in Web Content Accessibility Guidelines (WCAG) compliance.
"I love knowing that the work we do helps make such a difference in the lives of people who are frequently shut out from accessing information. Knowledge is power."
Our editorial team
Ian Thomas – Managing Editor
Ian leads projects in editorial, design, web and accessibilty. Ian produces, edits and formats content usings his considerable writing and design skills and coordinates projects to make sure our clients' needs and deadlines are met. Ian's 10 year background in education gives him valuable knowledge of learning methodologies and techniques that he can apply to our clients' projects.
"After working on an extremely diverse range of Easy Read projects, I can appreciate how important it is to provide clear information."
Emily Williamson – Managing Editor
Emily is a talented communications professional with editorial experience in magazines and marketing. She recently worked as a content writer and editor at Australian Pacific Tourism and, for three years, Emily volunteered with Amnesty International, working with the Victorian branch as the Editor-in-Chief of the AM-UNITY Magazine. This project allowed her to combine her two great passions – writing and human rights.
"I believe it's important for everyone to have access to information, no matter their level of literacy."
Merryon Ryall – Writer and Editor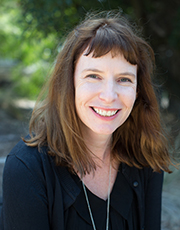 Merryon writes, edits and proofreads our clients' content to ensure it is engaging, targeted, clear and concise. Merryon has over 10 years' experience in creating engaging and plain language content for online and print publications and for varied audiences and formats. Merryon's experience working in government as a writer and editor means that she has insight into our government clients' processes and procedures.
"I'm passionate about writing clear and engaging content that is targeted to the needs of the audience."
Larry Hudson – Content Producer
Larry Hudson joined the Information Access Group after graduating with a Bachelor of Arts in 2016. His study of linguistics sparked an interest in the social purposes of language – how it can be used to divide people but also to bring them together. He has a natural aptitude for technology, teaching himself a number of programming languages, website creation and app development. Working at the Information Access Group allows him to combine these.
"Making communications more accessible is a really rewarding experience because it benefits everyone."
Our design studio
Sean de Kretser – Studio/Account Manager
Sean is the main point of contact for our new clients and plays an important role in the day-to-day running of our office. He uses his extensive corporate, freelance and leadership experience to manage our clients' projects from conception to completion. His passion for helping our community ensures our clients are supported to get the best possible outcomes for their editorial, design, print, web and accessibility projects.
"Making information accessible to such a broad spectrum of user groups is truly rewarding. It's one of the reasons why it's easy to get out of bed in the morning and come to work with this amazingly talented and creative group of people. I am grateful for the opportunity to see, first-hand, the positive effect our accessibility work has."
Lucy Stahmer – Senior Graphic Designer
Lucy works across a range of projects including design, the production of accessible materials, proofreading, plain language editing, project support and quality assurance. She has excellent technical skills and employs strict attention to detail. Lucy has a strong design background and works on a range of layout styles and formats including Easy Read, reports and brochures. She is also an adept proofreader with strong editorial skills.
"I enjoy the challenge of creating visually appealing designs that meet all the accessibility requirements."
Amita Joshi – Graphic and Website Designer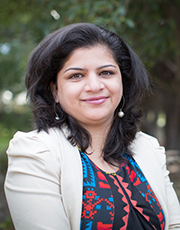 Amita is the key illustrator for our Aboriginal and Torres Strait Islander image set and ShowMe Images product. She also works on numerous Easy Read, design and website projects for our clients. Amita creates simple, attractive websites that meet the needs of our clients and their audiences. She is a skilled interface designer with experience designing for websites, intranets and e-learning environments.
"I love to design clean, easy-to-use and engaging experiences for web and graphic projects."
---