Lyndall Thomas, Founder and Managing Director
Lyndall leads the Information Access Group team. She loves sharing her passion for clear and accessible communication. Lyndall uses her 20 years of experience in communication – from writing, editing, journalism and publishing to marketing, design and website development – to make sure our clients receive the best advice and that all aspects of the work meet our clients' needs. Lyndall manages high-level projects and the direction and quality of work produced.
"I believe that information should be accessible to the widest possible audience, including people with disability, culturally and linguistically diverse communities and those with low levels of literacy. That's why we started the Information Access Group."
Anthony Briggs, Technical Director
Anthony is the co-founder and Director of the Information Access Group. His IT, programming and development experience means he has the skills and knowledge to help clients create online and mobile environments that are accessible, functional and easy to use. Anthony has expert skills in Python, PHP, JavaScript and jQuery and is trained in Web Content Accessibility Guidelines (WCAG) compliance.
"I love knowing that the work we do helps make such a difference in the lives of people who are frequently shut out from accessing information. Knowledge is power."
Sean de Kretser, General Manager – People, Culture and Relationships
Sean plays an important role in the day-to-day running of our office, managing our team of editors and designers. He is also the main point of contact for our new clients and uses his extensive corporate, freelance and leadership experience to manage clients' projects. His passion for helping our community ensures our clients are supported to get the best possible outcomes for their editorial, design, print, web and accessibility projects.
"Making information accessible to such a broad spectrum of user groups is truly rewarding. It's one of the reasons why it's easy to get out of bed in the morning and come to work with this amazingly talented and creative group of people. I am grateful for the opportunity to see, first-hand, the positive effect our accessibility work has."
Ian Thomas, Senior Team Leader – Editorial Quality
Ian manages projects in editorial, design and accessibility. He leads a team of people at the Information Access Group, overseeing Easy Read and editorial projects for key clients. Ian uses his writing, design and project management skills to make sure our clients' needs and project deadlines are met. Ian's background in education gives him a valuable understanding of teaching and learning methodologies which he applies to our clients' projects, focusing on the communication needs of the target audience.
"After working on an extremely diverse range of Easy Read projects, I can appreciate how important it is to provide clear information."
Emily Williamson, Team Leader – Content Design
Emily is a talented communications professional and a plain language expert. She manages a team of people at the Information Access Group, overseeing Easy Read, editorial and web content projects, as well as website builds. She works closely with a wide range of our clients, making sure their projects are delivered on time and to the highest quality.
"I believe access to information empowers people in our community to have more choice and control in their lives. Access to information supports equality and allows people to have a say about things that impact their lives."
Larry Hudson, Team Leader – Tech and Web
Larry builds accessible websites and conducts web accessibility audits for our clients and manages our tech and web needs. He always strives to follow best practices in web development and document publishing. He uses programming to find creative solutions to problems for clients and to help our team make better digital products. Larry has a professional certificate in Web Accessibility from the University of South Australia.
"Making communications more accessible is a really rewarding experience because it benefits everyone."
Kellie Preston, Team Leader – Graphic Design
Kellie manages design, print and web projects for our clients from conception through to completion. Kellie is an experienced project and operations manager with a background in design and print. She leads a team of designers and editors and works closely with some of our key clients. She has a strong focus on community and encouraging others to demonstrate compassion and empathy.
"Being part of a team that focuses on such positive support by connecting people in the wider community is amazing."
Belinda Cowie, Marketing Manager
Belinda makes sure we are reaching our clients with the information they need about our services and how we can support them. She helps us to engage effectively with new and existing clients. Belinda is a marketing and communications professional with experience in corporate, not-for-profit and local government organisations. Most recently, she was the CEO of the I Matter Foundation, a not-for-profit organisation that connected people through self-protection programs.
"Accessible information benefits the whole community. When we share information in a clear and respectful way, more people can understand the message. That means more people can contribute their skills, knowledge and experiences. When this happens, everybody wins."
Jennifer Butler, Editor and Project Manager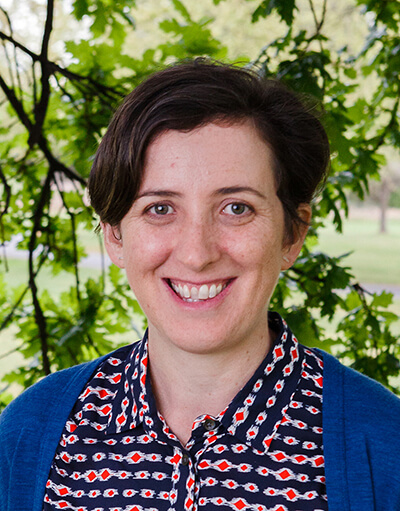 Jen is a highly experienced editor and project manager who manages editorial projects for our clients focusing particularly on work with Royal Commissions. Jen worked for more than eight years within the Higher Education division of Oxford University Press (OUP), Australia and New Zealand. She is an accomplished lead editor with a background in technical and non-fiction text and she has project edited more than 70 books.
"Making complex ideas accessible has long been a passion of mine. I'm delighted to be working with a team that shares this passion and has such deep knowledge of how to communicate with diverse audiences."
Merryon Ryall, Writer and Editor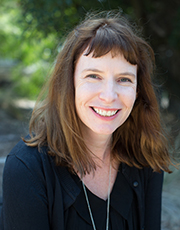 Merryon writes, edits and proofreads our clients' content to ensure it is targeted, clear and concise. She is a plain language expert and has over 15 years' experience in creating engaging and plain language content for online and print publications for varied audiences. Merryon's experience working in government as a writer and editor means that she has insight into our government clients' processes and procedures.
"I'm passionate about writing clear and engaging content that is targeted to the needs of the audience."
Cassandra Bulman, Project Editor
Cassandra writes and edits plain language and Easy Read content for clients and manages editorial projects. Cassandra graduated from RMIT University with a Master of Writing and Publishing in 2020. Her studies have given her experience working on many types of projects and writing styles. Cassandra has a passion for writing and editing and brings her strict attention to detail to all that she does.
"Ensuring everyone is able to access information is so important. The work we do here is helping to establish a culture of accessibility, and hopefully one day everyone will provide accessible information."
Olivia Morffew, Editorial Assistant
Olivia is an engaging writer and editor. She supports our clients and our editorial team with Easy Read, marketing and editorial projects. Olivia finished her Masters of Writing and Publishing at RMIT University in 2019 and joined the Information Access Group in 2020. Olivia brings hands-on editorial experience to the role, having created and edited content for print and online publications and magazines.
"Everyone should be able to have accessible and easy to understand information, regardless of background and literacy level. Being part of a team who helps the community get this information is a truly rewarding experience."
Sarah Pradolin, Editorial Assistant
Sarah is an accomplished writer and editor who supports our editorial team with plain language and Easy Read projects. Sarah has recently joined the Information Access Group after graduating from RMIT University with a Master of Writing and Publishing in 2020. Her studies and previous experience have given her a broad understanding of different writing and editing styles, formats and projects. Sarah is passionate about editing and writing content that is accessible for everyone.
"I'm enjoying working on projects that make a real difference to how information is accessed."
Fraser Bignell, Graphic Designer and Project Manager
Fraser is an experienced graphic designer, brand strategist and project manager. As well as working on design and illustration for our clients, he also leads and manages design projects. Fraser's experience includes design and marketing roles within fintech, hospitality and humanitarian aid. He has developed campaign content and iconography, coordinated photoshoots and product releases, and managed extensive point-of-sale suites.
"Connecting people with the information they need – in a way that works for them – is an inspiring mission to be a part of."
Amita Joshi, Graphic and Web Designer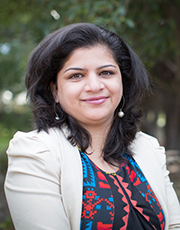 Amita is an amazing illustrator and graphic designer. She works on numerous Easy Read, design and website projects for our clients. Amita creates simple, attractive websites that meet the needs of our clients and their audiences. She is a skilled interface designer with experience designing for websites, intranets and e-learning environments.
"I love to design clean, easy-to-use and engaging experiences for web and graphic projects."
Fiona Chen, Graphic and Web Designer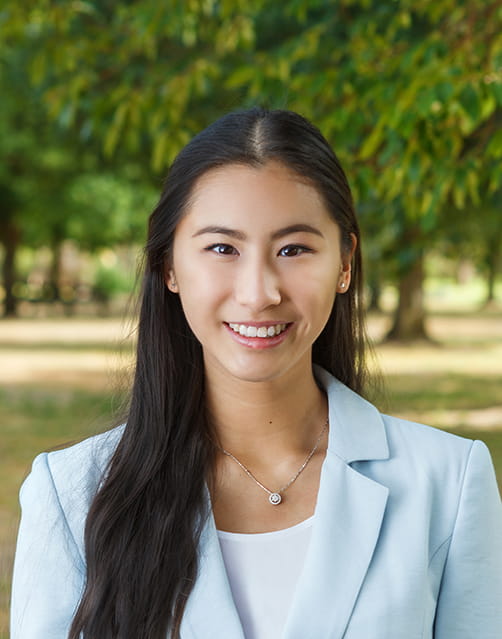 Fiona is a talented graphic designer and web developer. Fiona is responsible for illustration, design and layout and the development of Easy Read images and icons for a range of our clients. She also works on web and digital projects. Fiona graduated from Monash University with a Bachelor of Business, Marketing Major in 2020 and a Bachelor of Communication Design in 2018.
"I find it rewarding that people benefit from the work we do, as accessible information can make people's lives much easier. It's an empowering tool."
Liam Grant, Graphic Designer
Liam is a skilled graphic designer who works on creating engaging designs and illustrations for our clients. Liam recently joined the Information Access Group. He graduated from Monash University with a Bachelor of Design in 2019 and his studies and experience have given him a good grounding in design elements, techniques and technology. Liam has experience designing and illustrating promotional materials, web, print and digital publications.
"Information communicated in an accessible way gives people the freedom to live more independently. I feel privileged to be able to play a small role in helping to empower people in this way."
David Saxberg, Inclusion Advisor
David is a communications professional with a range of experience working in government, business and radio. He helps us to build new relationships with government departments, local councils and the disability and community sectors, to give them a better understanding of what we do and the importance of accessibility. As a screen reader user, David has extensive experience testing websites and online information for accessibility and usability.
"As a screen reader user, I often find websites difficult to use. I enjoy working with the Information Access Group to help identify problems and suggest fixes so that everyone can have a better experience online. And, until I started working here, I never understood how difficult it is to create an Easy Read version of a document. Easy Read documents are so much clearer and easier to understand. It's definitely worth the effort."
---