We specialise in accessibility
We create documents that are easy to read and websites that are easy to use
You know accessibility is something you should be doing, but you may not be so sure why, or how, to go about it.
Maybe you're not sure if it's worth the investment of time or resources.
Easy Read is sometimes called Easy English or simple English.
The Easy Read format presents information in a way that is very easy to understand. In its simplest form, it uses images to support text, large font sizes and plenty of white space. Easy Read is currently used extensively for audiences with disability. However, it is also becoming more widely used for audiences with low literacy levels or where English is an additional language.
Literacy is the ability to understand, evaluate, use and engage with written texts to take part in society, reach goals, and develop knowledge and potential.
Did you know that, in Australia today, over 40% of adults have a literacy level below what is considered enough to get by in everyday life?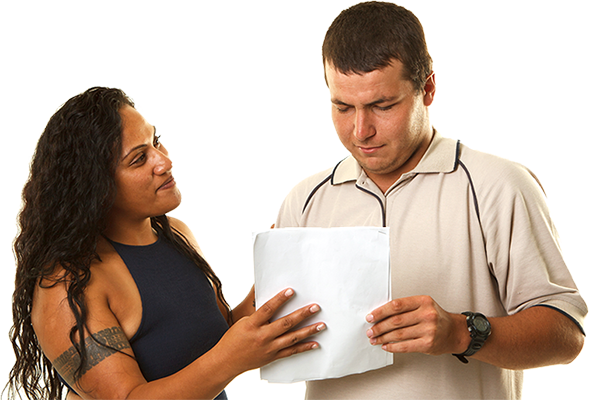 ---

What can we help you with?
---

Our latest work
August 2022

The National Agreement on Closing the Gap (the Agreement) outlines what all levels of government can do to improve life outcomes for Aboriginal and Torres Strait Islander peoples. We worked ...

May 2022

The School Leavers Information Kit (SLIK) is a useful and informative guide to help young people explore their career pathways. This resource was developed by the National Careers Institute (NCI ...

March 2022

The Commonwealth, state and territory Disability ministers wanted to understand what is driving the rising costs of the National Disability Insurance Scheme (NDIS). Taylor Fry, an analytics and actuarial consulting ...

February 2022

Keeping children safe should be a top priority for everyone. That's why we are proud to have worked on the Australian Government's Annual Progress Report 2021 (the Report ...

January 2022

Inclusion Australia are the national peak body for people with intellectual disability. We worked with them to make their website more accessible. The new website is a great representation of ...

January 2022

We edited the report on the Royal Commission into the Casino Operator and Licence (RCCOL). As part of the process, we helped develop the Royal Commission's style guide and ...
---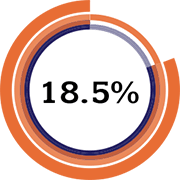 18.5% of the Australian population has a disability – that's 4.25 million people.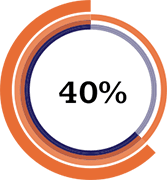 More than 40% of adults in Australia have very low levels of literacy.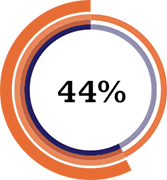 44% of people have very low levels of computer skills.
Source: The Australian Bureau of Statistics
---

Latest news
How to make video content accessible for people with visual impairment
6 October 2022
Videos are a great communication tool…if you can see. For people with a visual impairment there can be missed content or the inability to change volume or stop a video from auto playing on a website. As a screen reader user, our Inclusion Advisor David knows firsthand how frustrating video content can be if it's not accessible.
Read David's top three tips for making video content accessible
The importance of recognising Auslan as a first language
13 September 2022
A common myth is that all Deaf or hard of hearing people speak English as their first language. However, many people use Auslan as their
first, or preferred, language. What does this mean in a practical sense when you're planning accessible communications for the Deaf or hard of hearing community?
Read about Auslan interpreting, captions and how to get started in this area of accessibility in our article
AFL Wheelchair – the other Grand Final
23 August 2022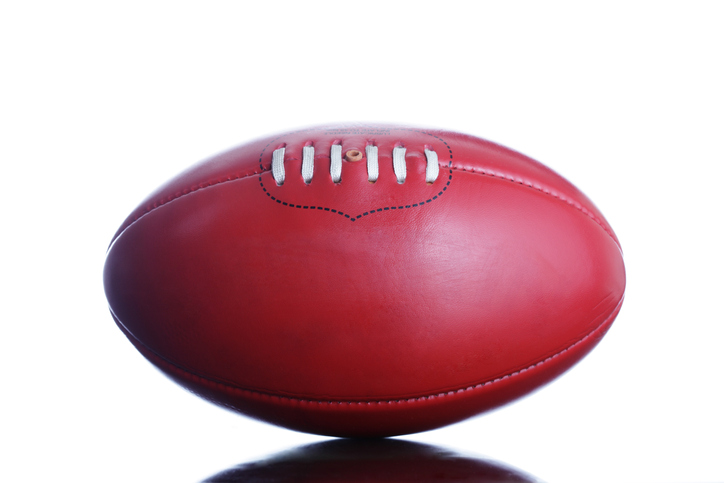 Unlike many other sports that have been adapted for people with disability, AFL Wheelchair is truly inclusive in that both people with, and without, disability are encouraged to take part. As we get closer to the traditional AFL Grand Final this September, take a moment to learn about the other side of a sport that is truly for everyone.
---