The Royal Commission into Violence, Abuse, Neglect and Exploitation of People with Disability (the Royal Commission) is getting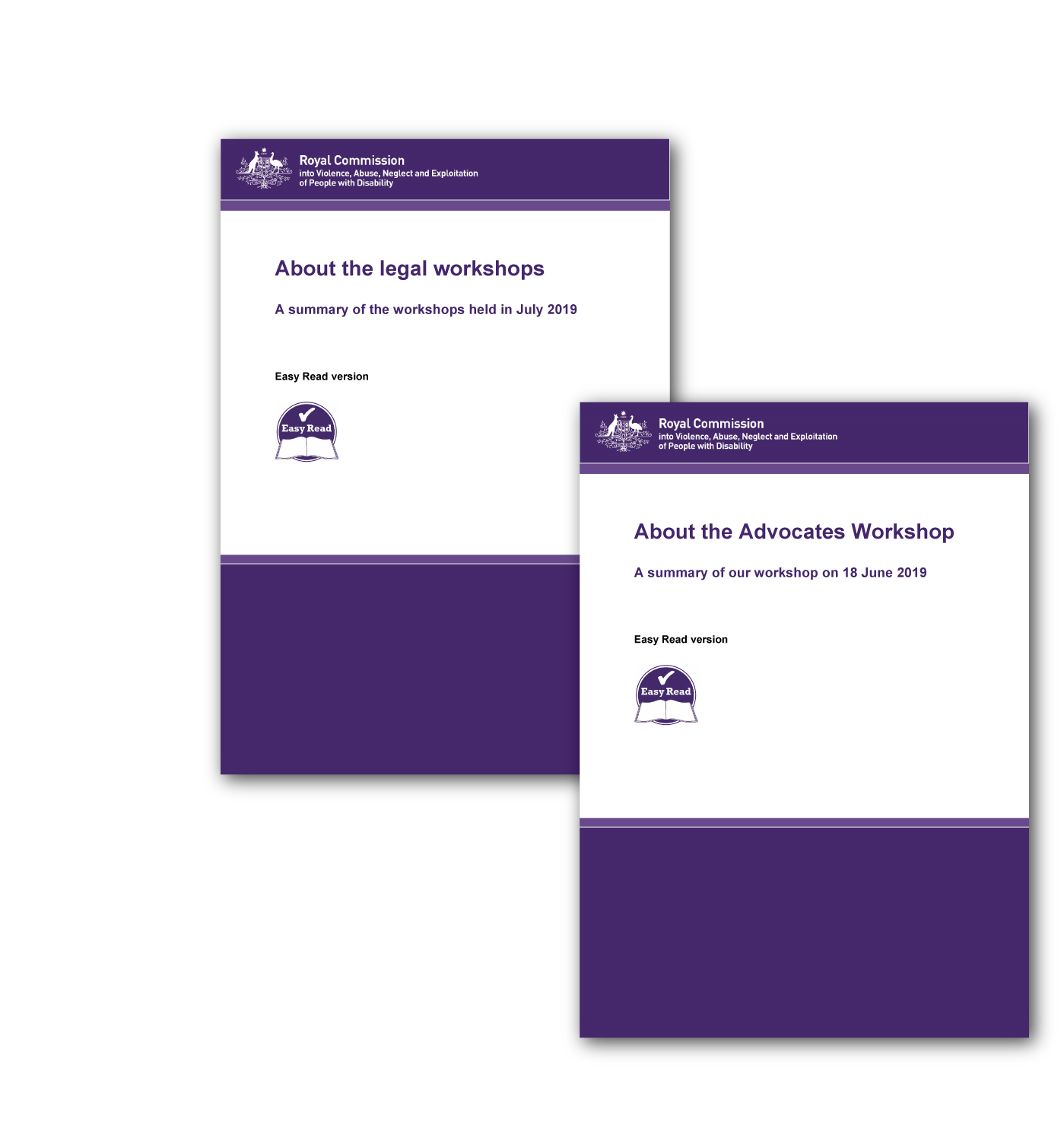 underway. A series of workshops have been held with disability advocates, legal practitioners and disability service providers. Submissions are now also being accepted, which will allow people with disability, as well as their friends, families, carers and support workers to share their stories.
People can take their time to decide whether or not they want to make a submission. At the moment, there's no date to have submissions in by.
We have been supporting the Royal Commission by converting important information into Easy Read. They include the:
Find out more on the Disability Royal Commission website.
---