We specialise in accessibility
We create documents that are easy to read and websites that are easy to use
You know accessibility is something you should be doing, but you may not be so sure why, or how, to go about it.
Maybe you're not sure if it's worth the investment of time or resources.
Easy Read is sometimes called Easy English or simple English.
The Easy Read format presents information in a way that is very easy to understand. In its simplest form, it uses images to support text, large font sizes and plenty of white space. Easy Read is currently used extensively for audiences with disability. However, it is also becoming more widely used for audiences with low literacy levels or where English is an additional language.
Literacy is the ability to understand, evaluate, use and engage with written texts to take part in society, reach goals, and develop knowledge and potential.
Did you know that, in Australia today, over 40% of adults have a literacy level below what is considered enough to get by in everyday life?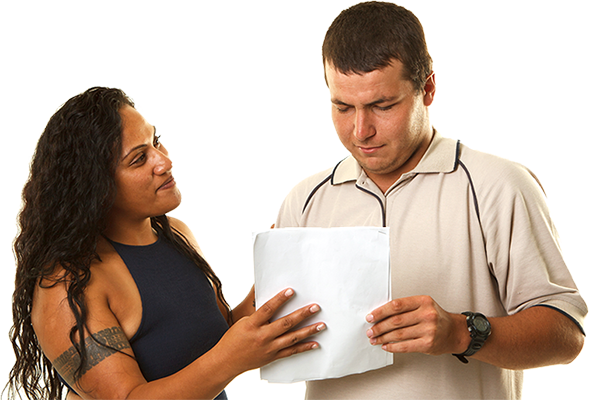 ---

What can we help you with?
---

Our latest work
November 2018

In 2018, we produced the Annual Progress Report 2018: Implementation of recommendations from the Final Report of the Royal Commission into Institutional Responses to Child Sexual Abuse. This report is ...

October 2018

We have been working with a number of disability organisations to develop new websites as part of the Disability Australia Hub – a gateway to disability knowledge, advocacy and information resources ...

September 2018

In 2018, we worked with the Australian Aged Care Quality Agency (AACQA). The Agency required a plain language edit of its eight Aged Care Quality Standards. We started the project ...

September 2018

As a leading advocacy organisation in the Australian disability sector, AFDO required a new, fully accessible website to suit the needs of a diverse range of people with disability. We ...

September 2018

In light of the changing disability sector, PWdWA recognised it needed a new website for a stronger presence in the sector. The organisation wanted a website that would provide its ...

July 2018

In July 2018, we completed a large communications project for the Australian Government Department of Education and Training (AGDET). AGDET wanted to raise the profile and benefits of vocational and ...
---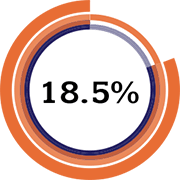 18.5% of the Australian population has a disability – that's 4.25 million people.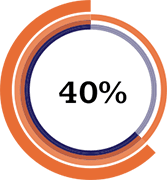 More than 40% of adults in Australia have very low levels of literacy.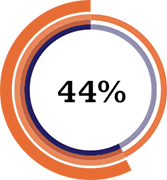 44% of people have very low levels of computer skills.
Source: The Australian Bureau of Statistics
---

Latest news
How we can help you reach a wider consumer base
27 May 2019
When you make your content accessible, you're able to reach a broader audience. This can include people with disability, people with low literacy skills and people with English as an additional language. If your content is concise, easy to read and understand, and in an easy-to-use format, you help everyone to get the information they need. When people have a clear sense of what you're asking them to do, you also get better results.
How to make your survey inclusive
10 May 2019
A report in the Journal of Intellectual Disability Research looked at how well people with intellectual disability could answer a survey about loneliness. They were given questions that were written for the general community and questions that were written specifically for people with intellectual disability. The report's findings were very clear. The survey written for people with intellectual disability was easier for all participants to answer than the survey for the general community.
Community consultations to help shape disability policy after 2020
11 April 2019
In 2010, governments at every level around Australia committed to a national approach to supporting people with disability take part as equal citizens in our community. With the strategy and its associated policies due to expire next year, the Australian Government is preparing for a community consultation period to shape policy for the next 10 years. We had the privilege of creating an Easy Read fact sheet about the National Disability Strategy and the community consultation.
---