Australian Electoral Commission Easy Read Guides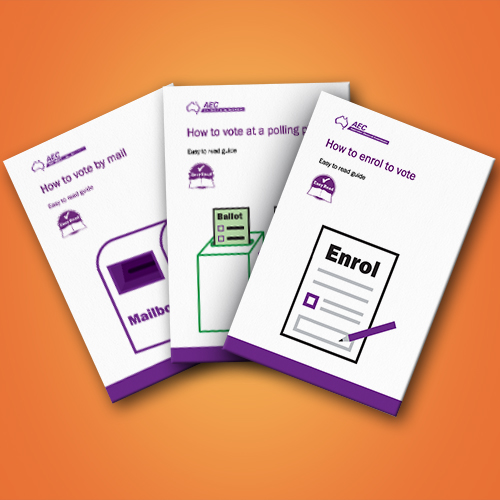 April 2019
In anticipation of the 2019 federal election, the Australian Electoral Commission (AEC) decided to update three of its easy-to-read-guides:
How to enrol to vote
How to vote at a polling place
How to vote by mail.
The AEC wanted to update the guides to ensure that the target audiences – people with disability, adults with low levels of literacy and people who speak English as a second language – have the information that they need to successfully take part in the next federal election.
The updated guides clearly explain the processes voters need to follow in order to:
enrol as a voter prior to the election
vote in the election at a polling place on election day
become a postal voter and vote by mail.
You can find all three guides on the AEC website.
---