Bungy jumping, quad biking, rafting and more adrenaline activating adventures are now accessible. Local companies are realising the importance and value of making tourist attractions and accommodation more inclusive. Two such businesses are Making Trax and Accessible Accommodation.
Making Trax
Making Trax is based in New Zealand and works with tourism operators to find ways for people with disability to experience all kinds of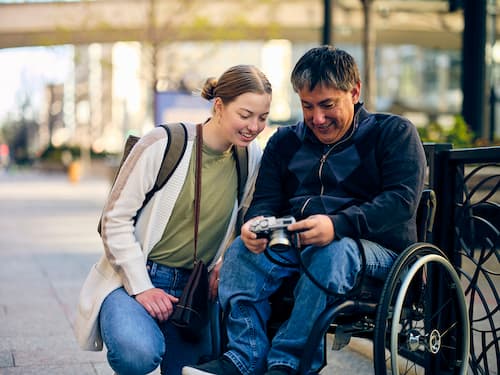 activities and adventures.
Jezza Williams, the founder of Making Trax, was looking for ways to return to outdoor adventure sports after he was injured in a canyoning accident. He found there was a lack of opportunities for people with a disability. Jezza began educating tourism businesses to help them find ways to adapt their services and equipment so that more people would have the opportunity to experience tourism activities.
You can find out more on the Making Trax website.
Accessible Accommodation
Accessible Accommodation is based in Australia and asseses accommodation providers based on their accessibility. It also provides a wide variety of booking options.
Kerry Williams founded Accessible Accommodation after a holiday with her mum. Kerry's mum couldn't use the shower and this inspired Kerry to help others. She believes that everyone should be able to enjoy full use of accommodation facilities when travelling.
You can find out more on the Accessible Accommodation website.
Making Trax and Accessible Accommodation are leading the way towards accessibility and inclusion in the tourism industry. We hope others will follow.
You can find out more about these initiatives on the ABC News website.
---